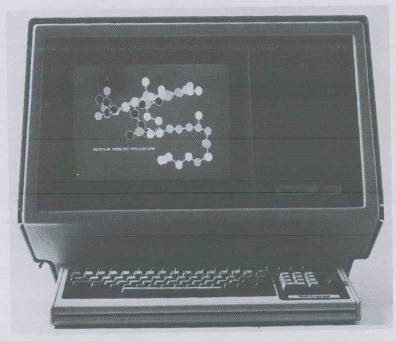 TEKTRONIX 4027
Company
Tektronix, Inc.
Product
4027 Color Graphics Computing System
Cost
$8700
Graphics Resolution
640h × 480v
Indirect Dot Resolution
N.A.
Number of Colors
Any 8 of 64
Number of Graphics Characters
Graphics Statements
Comments
Highest-resolution commercial raster scan color terminal on the market. Has software similar to 4051. This is not a stand-alone system and requires a "host" computer to operate.
---
Return to Table of Contents
|
Previous Section
|
Next Section