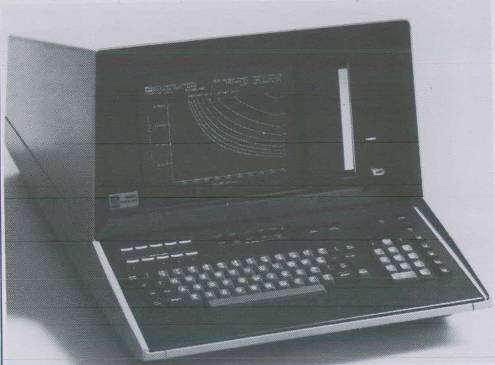 TEKTRONIX 4051
Company
Tektronix, Inc.
Product
4051 Graphic Computing System
Cost
$6000 with 8K RAM, 3M tape drive
Graphics Resolution
1024h × 780v (ASCII mode: 34 lines × 80 char/line)
Indirect Dot Resolution
N.A.
Number of Colors
Black and green
Number of Graphics Characters
Graphics Statements
Comments
Storage tube-type crt means selective erase of screen graphics is not possible; however, this computer offers more dot resolution for the money than anything else on the market. Has powerful graphics software for bargraphs and piecharts, as well as HP-like graphics commands.
---
Return to Table of Contents
|
Previous Section
|
Next Section