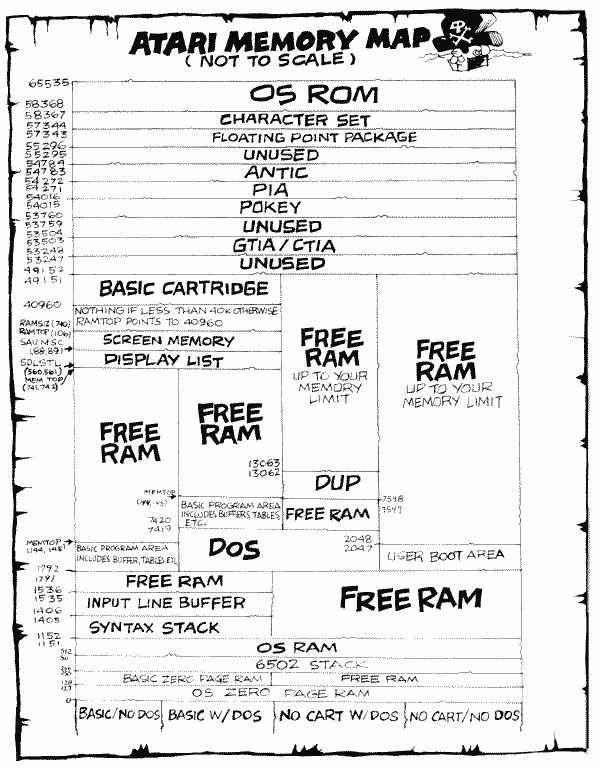 FIGURE 2. Large memory map

HOW TO READ THE MEMORY MAP
BEGINNING USERS - Read the text that is printed in BOLD TYPE
only. What you are reading right now is in bold. These memory locations will be the easiest for you to use and usually don't involve assembly language.
ADVANCED USERS - Read everything! Many areas of memory are not of any practical use, but you can learn alot about HOW a computer works by reading the boring parts.
The book is formated like this:
LABEL
DECIMAL # HEXADECIMAL #
DESCRIPTION
HEXadecimal numbers are often preceded by a "$".

---
Return to Table of Contents
|
Previous Chapter
|
Next Chapter