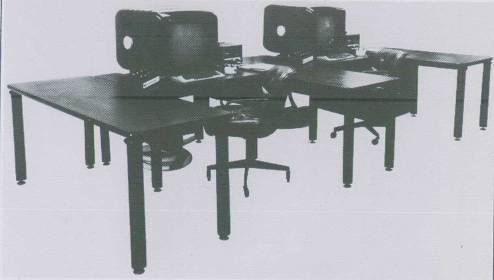 PICTURE SYSTEM II
Company
Evans and Sutherland
Product
Picture System II
Cost
$68,500
Graphics Resolution
4096h × 4096v × 64 intensity levels
Indirect Dot Resolution
N.A.
Number of Colors
5
Number of Graphics Characters
Graphics Statements
Comments
The world's most advanced commercial graphics computer. Allows up to 436 ASCII characters on one line with variable point size from 4 pt to 76 pt.
---
Return to Table of Contents
|
Previous Section
|
Next Section