Computer Animation Primer (published 1984)
Programs from Computer Animation Primer were available on a disk called Animation Magic, which was available from Adventure International. All software from the book can be downloaded here.

If your browser tries to display the file rather than downloading it, try pressing option (Mac) or control (PC) while you click the Download link.
---
PRIMER1.DCM: All programs from Computer Animation Primer, disk 1 of 2. DCM format. Download
PRIMER2.DCM: All programs from Computer Animation Primer, disk 2 of 2. DCM format. Download
PRIMER1.ATR: All programs from Computer Animation Primer, disk 1 of 2. ATR format. Download
PRIMER2.ATR: All programs from Computer Animation Primer, disk 2 of 2. ATR format. Download
---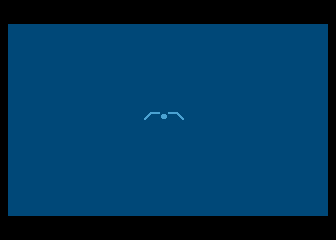 EX1.BAS: Flying Bird. Demonstration of character set animation using Atari's built-in graphics characters. Download | Jump to text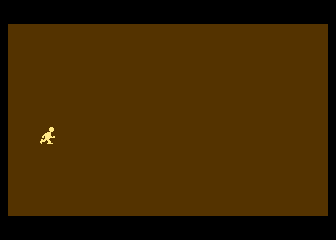 EX2.BAS: Walking Man. Animation with a user-defined character set. Download | Jump to text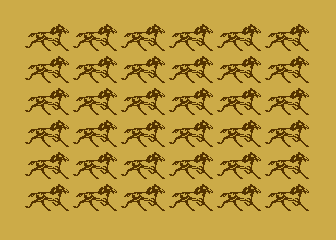 EX3.BAS: Galloping Horse. Animation with flipping through multiple character sets. Download | Jump to text


EX4.BAS: Exploding Bomb. Demonstration of ANTIC 4 three color text mode. Download | Jump to text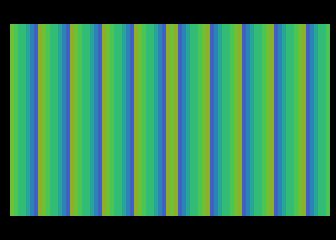 EX5.BAS: Moving Color Curtain. Color Register Animation in GRAPHICS 10. Download | Jump to text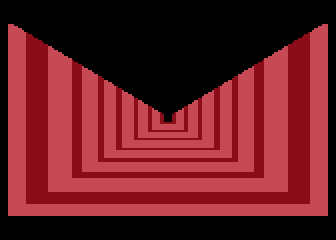 EX6.BAS: The Trench. Create the illusion of flying through a trench by rotating the color registers in GRAPHICS 7. Download | Jump to text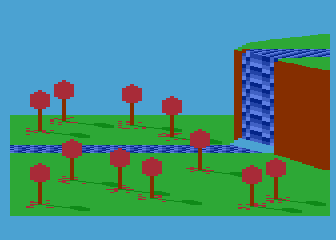 EX7.BAS: Autumn Waterfall. Motion using color registers. Download | Jump to text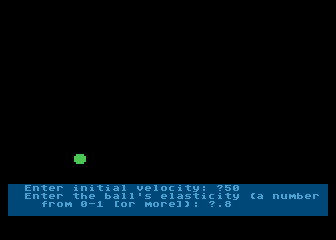 EX8.BAS: Bouncing Ball. Player-Missile Graphics using string manipulation. Download | Jump to text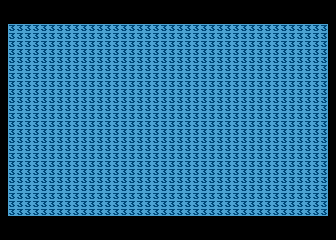 FLASH.BAS: Flash. Demonstration of the Memory Fill Machine Language Routine. Download | Jump to text
MFILL.ASM: Memory fill assembly language routine. Download | Jump to text
MFILL.OBJ: Object code for MFILL routine. Download
MFILL2.ASM: Version 2 of MFILL, which works with Atari BASIC and Atari Microsoft BASIC. Download | Jump to text
MFILL.DAT: Data for MFILL routine. Download
MFILL.STR: String Loader program for MFILL routine. Download
PMOVER.ASM: Routine for moving players horizontally. Assembly language code. Download | Jump to text
PMOVER.OBJ: Object code for PMOVER routine. Download
PMOVER.DAT: Player move routine data for PMOVER routine. Download
PMOVER.STR: String Loader program for PMOVER routine. Download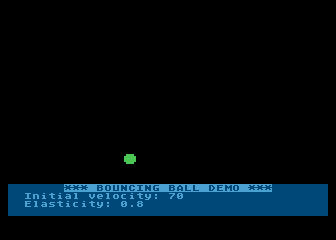 EX9.BAS: Bouncing Ball 2. Player Missile Graphics with PMOVER machine language routine to move players. Download | Jump to text
ANIMATE.ASM: Automatic cyclic animation. Assembly language code. Download | Jump to text
ANIMATE.OBJ: Object code for ANIMATE routine. Download
ANIMATE.DAT: Data for ANIMATE routine. Download
ANIMATE.STR: String Loader program for ANIMATE routine. Download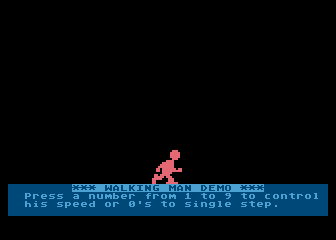 EX10.BAS: Walking Man Player Demo. Using ANIMATE machine language routine to animate players. Download | Jump to text
AUTOMOVE.ASM: Assign a horizontal velocity to a player and automatically move it. Assembly language code. Download | Jump to text
AUTOMOVE.OBJ: Object code for AUTOMOVE routine. Download
AUTOMOVE.DAT: Data for AUTOMOVE routine. Download
AUTOMOVE.STR: String Loader program for AUTOMOVE routine. Download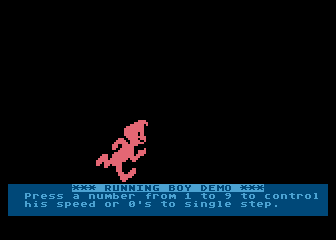 EX11.BAS: Running Boy Player Demo. Use AUTOMOVE machine language routine to animate a running boy with players. Download | Jump to text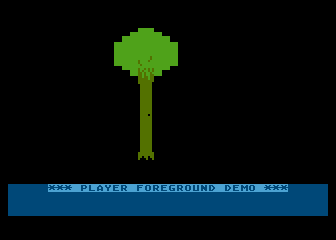 EX12.BAS: Player Foreground Demo. Use all four players to create animated foreground. Download | Jump to text
SCROLL.ASM: Horizontal scroll routine. Assembly language code. Download | Jump to text
SCROLL.OBJ: Object code for SCROLL routine. Download
SCROLL.DAT: Data for SCROLL routine. Download
SCROLL.STR: String Loader program for SCROLL routine. Download
DLIROUT.ASM: Display List Interrupt Routine. Change hardware color registers to add colors. Assembly language code. Download | Jump to text
DLIROUT.OBJ: Object code for DLIROUT routine. Download
DLIROUT.DAT: Data for DLIROUT routine. Download
DLIROUT.STR: String Loader program for DLIROUT routine. Download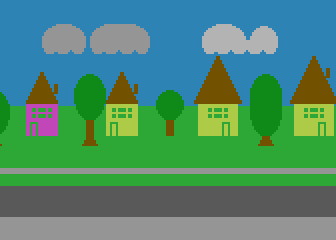 EX13.BAS: Scrolling Street Scene. Horizontal fine scrolling and display list interrupts. Download | Jump to text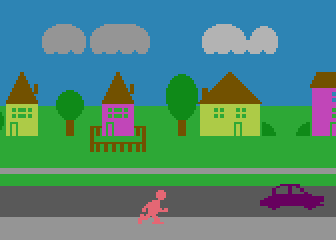 EX14.BAS: The Great Movie Cartoon. Combination of PM Graphics, Fine Scrolling, and Display List Interrupts. Download | Jump to text
EX14.32K: 32K version of The Great Movie Cartoon. Download
STRLOADR.BAS: String Loader program. Convert data to strings. Download | Jump to text